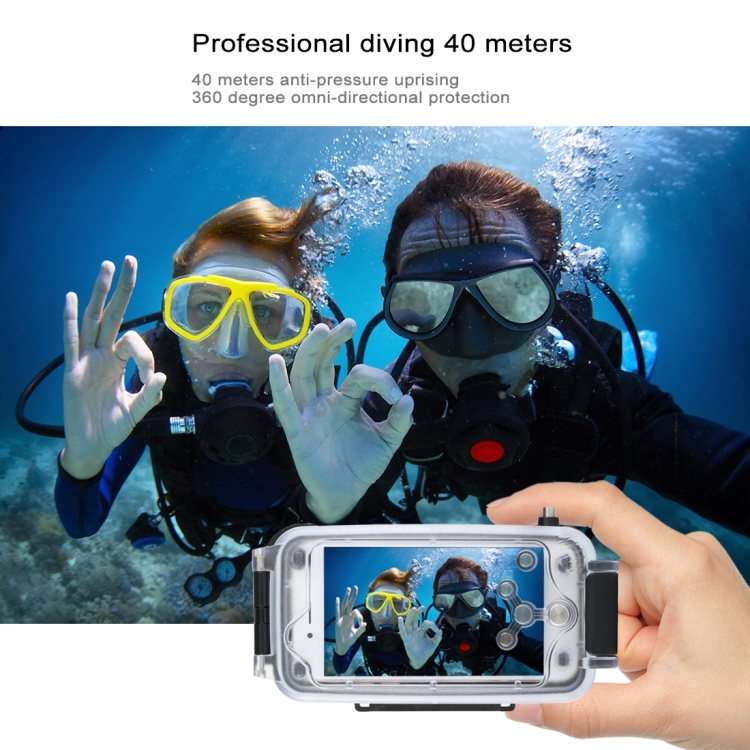 In the market for a waterproof case for your iPhone X? We've got you covered. After sifting through hundreds of offerings, we've come up with a list of what we feel are the best iPhone waterproof cases available right now. They're durable, well-designed and we have options for every budget.
Built to be slim enough as a day-to-day case, but protective enough to survive a plunge deeper than 40 meter in a sea, the Haweel Underwater Case is a great option for those looking to snap some pictures and video underwater!
With some cases, you can't do deeper than 2 or so meters, but the diving underwater cover case makes it easy to dive to 40 feet in order to capture that perfect picture. Not only that, but the case sports a crystal-quality durable polycarbonate, ABS resist corrosion that's guaranteed not to distort and warp your underwater footage.
The 40m waterproof case comes classical colors, like black and transparent color, or white for around $68.15
Diving Camera Shell Detailed Product Description: 1. waterproof, dustproof 2. adopt seamless and fully enclosed process 3. protestion for iOS phone 4. Maximum water resistant 40 meters/ the depth up to 40 meters 5. exquisite, easy to use 6. with high quality waterproof and low price. 7. good tightness 8. high mechanical strength 9. 40M waterproof