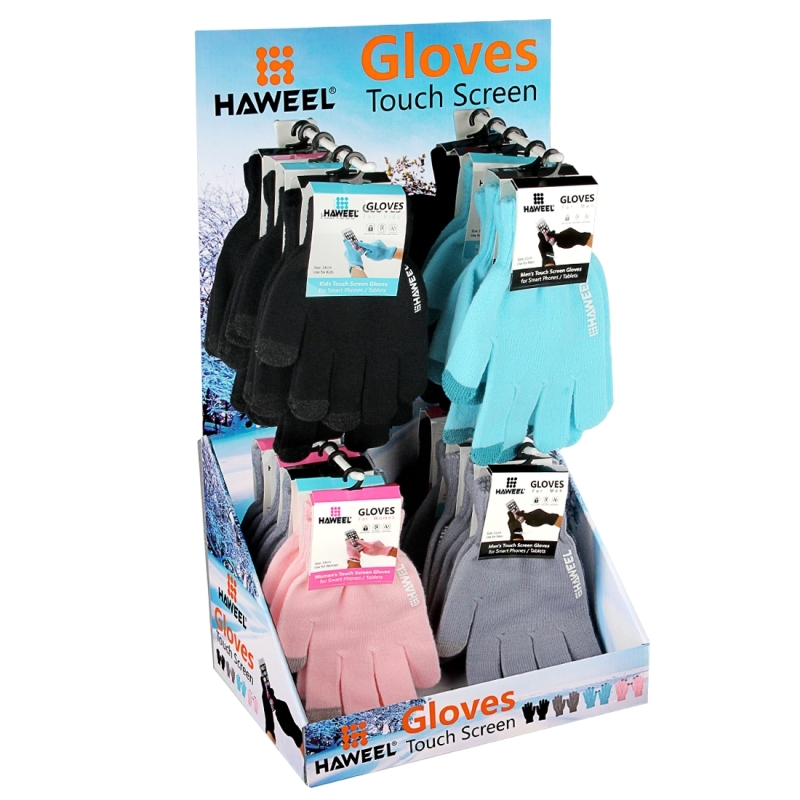 Do you want to warm and in touch while texting? here are best touchscreen gloves that work well with your samrtphones.
The reason you can't use a smartphone with an ordinary pair of gloves has to do with the way touchscreens work.Capacitive screens are blanketed with electrodes.When a conductive material like human skin comes into contact with them, it completes the circuit; an alternating current in the smartphone's touchscreen induces a current in the conductor, bridging the gap between the touchscreen's electrodes. Those circuits register as taps, touches, and swipes on your screen.
Skin isn't the only great electrical conductor, of course, and touchscreen-friendly gloves take advantage of that fact. The gloves are made in part or in whole from fabric that emulates skin's conductive properties, similar to capacitive styluses like the Microsoft's Surface Pen, etc..
This Haweel touch screen glove is a kind of fingertip gloves.Fingertip gloves don't mimic the whole of your hand's conductivity. Rather, a few individual fingertips are woven with a special yarn or tip that completes the touchscreen's circuits.
This kind of HAWEEL Three Fingers Touch Screen Gloves have the following characteristics:
1.High quality universal 3-finger capacitive touch screen knitted warm gloves
2.Feel soft, smooth and delicate, extremely comfortable to wear
3.Perfect for keeping warm and for parties, special events, driving etc
4. Material: Acrylic, spandex, conductive fiber
5.Use for iPhone / HTC / BlackBerry and other touch screen mobile phones / tablets
6.Size: 21cm use for Men; 19cm use for Women; 16cm use for kids
7.20 pairs in a pack: Men type (4 Pairs Black, 4 Pairs Grey, 2 Pairs Blue)+ Women type (2 Pairs Black, 2 Pairs Grey, 1 Pair Pink) + Kids type (2 Pairs Black, 1 Pair Grey, 1 Pair Blue, 1 Pair Pink)