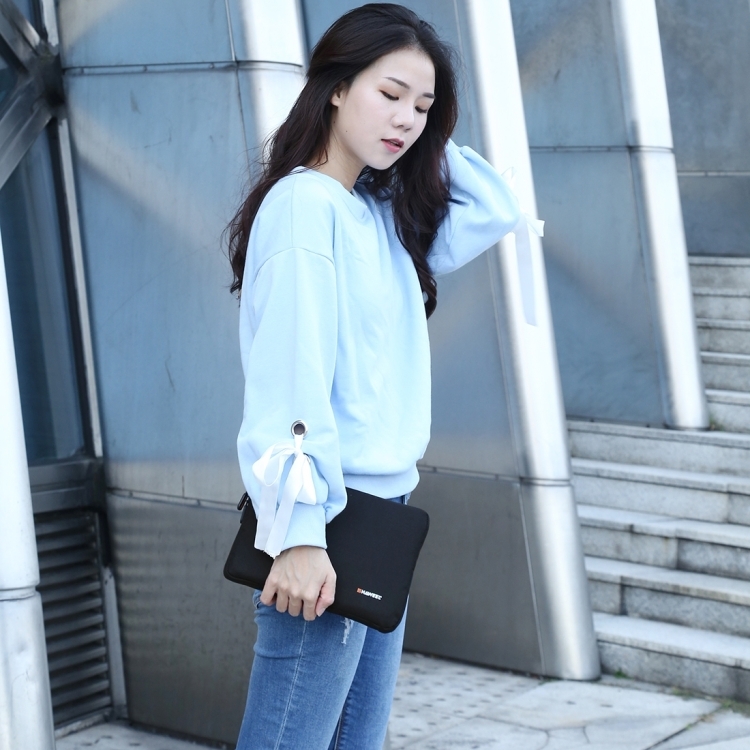 Laptop Case, Laptop Bag, Laptop Sleeve that is perfect for school or workplace. New trendy designs that is imported. Great quality ensured. Comes in various designs and sizes so you'll definitely find one that is perfect for your laptop! Soft and fluffy inside to protect your laptop! Do you find working efficiently and moving between work spaces challenging? Are you looking for ways to embrace flexible working - whether it be from home, a cafe, the park or on vacation?
Haweel Laptop Sleeve is the best choice for you
The Haweel laptop bag is a great addition to the everyday office worker. It is quick to set up and pack up. It is resilient. It is sturdy. Most-importantly, the Haweel laptop bag supports 3 layers protection, polyester, pearl cotton and edge cloth to support and enhance the way laptop users work on-the-go. The Haweel offers flexibility and adjustability in a discreet and durable package.In addition, Simple and fashion design , with good appearance, applys well-considered ergonomics principles to improve safety, comfort and work efficiency.
1. High-quality oxford cloth outside and soft flannel inside.
2. Multiple material provides multiple-layer protection from dust, water, scratching or shocks.
3. Durable and lightweight, this case is great to take with you on the go, even with your slim favorite case.
4. Top-loading zipper pulls with closed-seam construction, on the bag glides smoothly, allowing for an easy and convenient access to your tablet PC.
5. Made of durable and waterproof material. You will never have to worry about spilling a drink or walking through the rain when your tablet is in this sleeve.
6.Add a touch of style and individuality to your device with this colorful case.
Specification:
7.9 inch : 21.5*15*2cm(internal size),22.5*16*2cm(external size)
9.7 inch : 25*18*2cm(internal size),26*19*2cm(external size)
11 inch : 30*20.5*2cm(internal size),35*24*2cm(external size)
13 inch : 34*23*2cm(internal size),35*24*2cm(external size)
15 inch : 35*25*2cm(internal size),36*26*2cm(external size)
13.3 inch : 35.5*26*2.5cm(internal size),36.5*27*2cm(external size)
15.6 inch : 41.5*32*2.5cm(internal size),42.5*33*2.5cm(external size)
Notes:
1. Please allow 1-3 cm different due to manual measurement and 3-5g for the difference between different colors.
2. Due to the screen difference, the color may be a little difference from what you expect, please allow it.